the past few days have been a bit whirlwind busy, but with so much going on, every little morsel can be enjoyed in its own. rather than rushing every minute and scoffing down things in a blur, why not try a bite of each dish that the smorgasbord of life offers?
life is so much better in bite sized pieces - much like bentos!
here are a few for inspiration, all courtesy of
anna the red
. she has a
gallery
of wonderful character bentos that is really quite a gourmet buffet for the eyes! they're super creative, a very cute!
such lovely and adorable sheep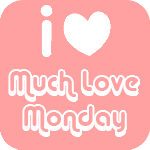 hope you're having a bento-ful start to the week - full of creativity, colour and inspiring bites of life!